Order Flowers now for guaranteed delivery before Sarah's visitation.
Sarah Cain Hedgepeth
Sarah Cain Hedgepeth, age 84 of St. Pauls, NC was born September 30, 1937 in Bladen Co., NC to the late William Colin Cain and Edith Baxley Cain and went home to be with the Lord on Saturday,  February 12, 2022 surrounded by her loving family.
In addition to her parents, Sarah is preceded in death by her husband, Harold Kelly Hedgepeth; sons William Roy and H. Kenneth Hedgepeth; a sister Patricia Cain Davis and a brother William Colin Cain Jr.  "Sonny".
Left to cherish her memory is her daughter and son-in-law, Ann and Carl Allen; her granddaughters, Kelly Allen Evans (Aaron), Carla Allen Wilson (Bryan), Sarah Lynn Hedgepeth Alaw (Abdulnasser) and Kendall Hedgepeth Gunther (Jonathan); her grandsons, William Mott, Colin Hedgepeth, Lee Hedgepeth, Michael Hedgepeth and Cameron Hedgepeth.   Sarah also enjoyed nine great grandchildren Landon, Carly Grace, Harper, Ruby, Evan, Jude, Owen, Cole, and Blake and a host of other relatives and friends.
Sarah loved the Lord and serving at Bladen Union Baptist Church.  She served as a deacon, church clerk, Sunday school teacher, GA leader and church host.  Sarah loved her family and enjoyed spending time with them.   She loved her church family and classmates of 1955 Tar Heel High School.  Sarah retired from New South Federal Savings Bank in February 2003.
A very special Thank you to caregivers Janice Thompson (David), Sally Bryan, Carolyn Lightfoot and Lower Cape Fear Hospice Team. 
To plant memorial trees or send flowers to the family in memory of Sarah Hedgepeth, please visit our flower store.
---
Guestbook
I grew up knowing Sarah and played with her as a young child while living with my grandparents, John and Mag McRacken at Parkton, NC She was a sweet fine lady. Had not seen her in a while but said daily prayers for her. She will surely be missed by many. Love and prayers Wyatt McRacken Wall Stewart
Wyatt Wall Stewart Feb 18 2022 10:17 AM
Sending love and prayers for peace and comfort.
Becki & Cecil Feb 16 2022 9:16 AM
Sending love and prayers from us. Sarah was always a sweetheart. She is in a wonderful, happy place now!
Bless her soul.

Jenny and Emogene Tyner Feb 15 2022 8:24 PM
Love and hugs to Sarah's family. Praying for peace and comfort. She will always have a special place in my heart.

Ann Floyd Feb 14 2022 8:13 PM
Ann, I am sorry for your loss. I hope your good memories help.
Sally Butler Watson Feb 14 2022 7:42 PM
A candle was lit in memory of Sarah Hedgepeth
MOLLY GARNER Feb 14 2022 12:09 PM
Ann, Carl and family,

Please know that I am praying for all of you at this difficult time. May God hold and keep you and give you the peace that only he can give.

Hiram
Hiram Callihan Feb 14 2022 11:45 AM
A photo was added for Sarah Cain Hedgepeth
Class of 55. We love you Sarah. Feb 14 2022 4:32 AM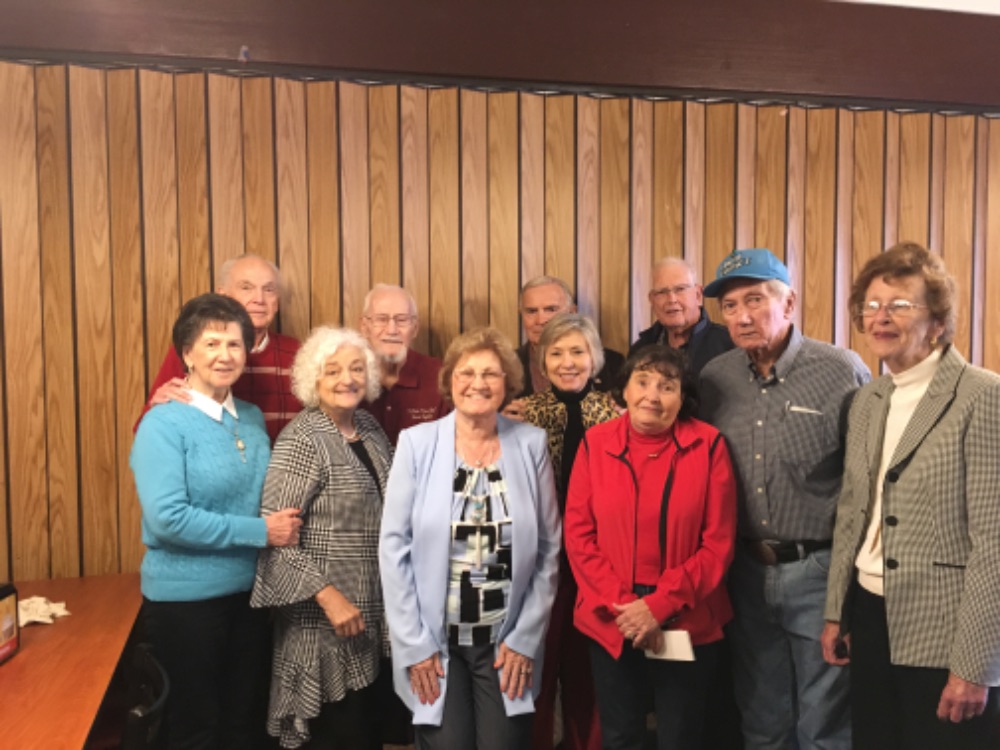 Mrs. Sarah was an amazing, sweet and wonderful woman. Her granddaughter Sarah and I are best friends and I would always go to Mrs. Sarah's home with Sarah. She has always welcomed me into her home and she always cooked her best casseroles and hurricane cake for me. I am so sorry for the loss of Mrs. Sarah and I pray the Lord wraps his arms around the family and comforts you all.
Jenny L Crisostomo Feb 13 2022 9:18 PM
One of the classiest women I have ever met. Always willing to help anyone in need. You will be missed by so many. Many crowns await you in your new home. Our prayers for the family during this most difficult time.
Paula Tanner Feb 13 2022 8:03 PM
Show More Entries